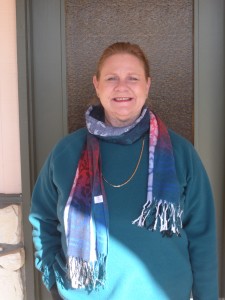 DIANE BARNES
Diane is a native of Sacramento, having graduated from J.F. Kennedy High School in Greenhaven. After high school, she attended Sac City college as a business major. Putting that knowledge to use, Diane owned a small restaurant business in Old Sacramento for 7 years. After that venture, she found a position with Sacramento City Unified School District at Fremont School for Adults as Office Manager and Attendance Technician for 10 years. Continuing her education, she attended Vocational Education and Training for Pharmacy Technician for 2 years, after which she began working with Seniors as a caregiver, personal shopper and cook.
Pete Staple
Pete was born and raised in Fairfield, CA. While in High School, Pete moved to Amador County, where he later married, and he and his wife raised their children in the Sierra Nevada mountains. Pete lost his wife in 2005, and shortly after relocated to Sacramento. Pete retired from school bus transportation and has been in construction on and off throughout his adult life – he even owned a Handyman Business. To pass the time when he's not helping Golden Palms residents, Pete enjoys all sports and the outdoors.
Ethelyn Richardson
Born and raised in South West Pennsylvania, Ethelyn began a banking career in 1958 while still in high school.  Her family relocated to California in 1964, where she joined Bank of America and became Banking Center Manager in 1975. After that, she also managed Perkins banking center for 18 years, and was promoted to Vice President/Manager at Carmichael banking center. Ethelyn retired in 2002 and returned as a part-time employee, working various position at Bank of America for the next ten years, at which time she retired again.